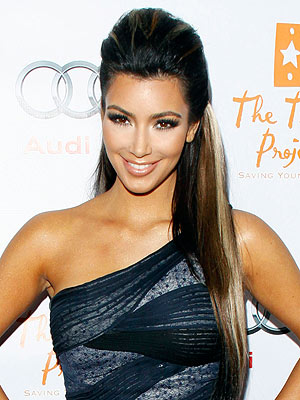 The 30 year old American socialite, model, and actress. Kim Kardashian, pictured, can't wait to have children with her new husband Kris Humphries. The Keeping up with the Kardashians star - who tied the knot with the basketball ace earlier this month after a whirlwind romance - has told friends she is keen to start a family as soon as possible.
Close friend Lisa Gastineau said "She wants babies. Let's cross the fingers. And her mom wants her to have babies quick." Gastineau also believes Humphries, 26, will be a fantastic father and says the pair couldn't be happier because the athlete is more than a match for his fiery wife.
Kim who was married to music producer Damon Thomas for four years until ...