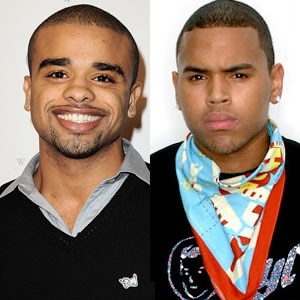 Chris Brown denies he is homophobic. Nevertheless, he says he is sorry for making crass sexual references in his Twitter feud with Raz B.
Chris said "Yesterday was an unfortunate lack in judgment sparked by public attacks from Raz B, who was bent on getting attention." The anger-plagued singer adds, "Words cannot begin to express how sorry and frustrated I am over what transpired publicly on Twitter."
Brown, who was given a death threat by Ricky Romance (Raz's brother), says "I have learned not to condone acts of violence against anyone.